Notre entreprise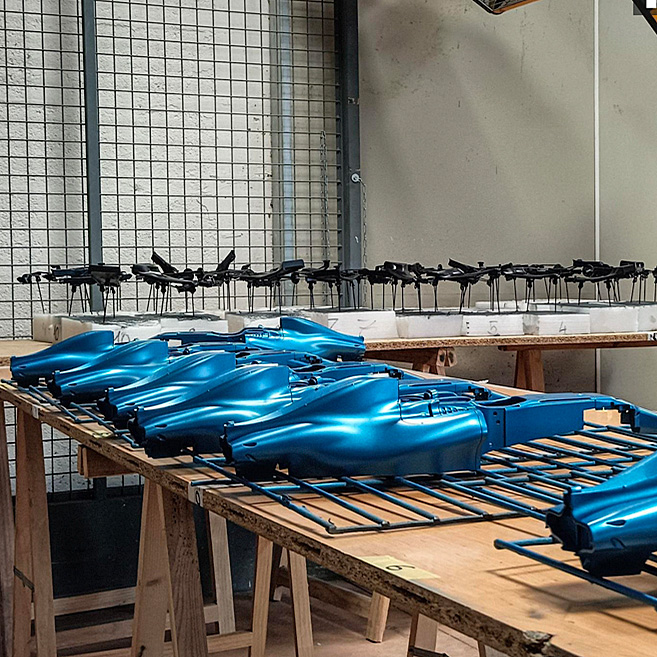 HC Models, passion for cars models and made in France above all!
HC Models, meaning hand craft models, was born from two friends idea who are passionate about cars and miniatures.
Together they decided to become leader on the high-end market of the cars models creating a new range of deeply demanding miniatures with a high level of details and fully fitted together in France.
Our Team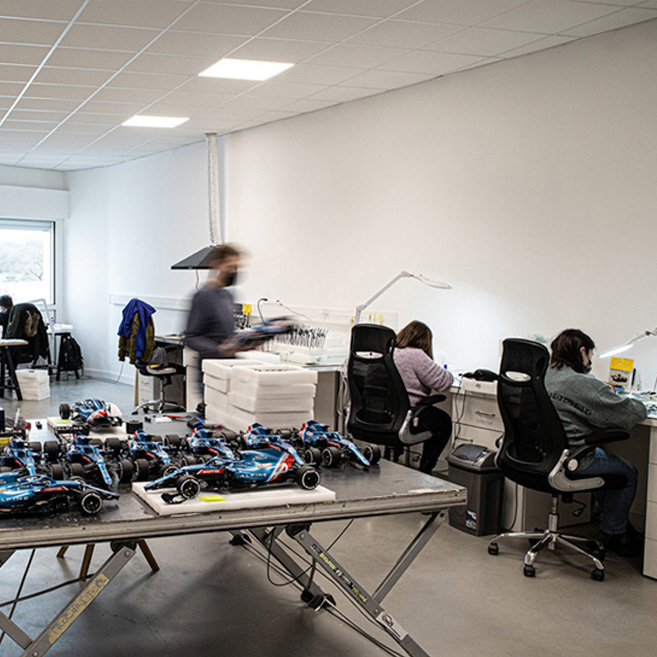 An enthusiastic team attentive to the smallest detail.
Far from the usual mass-produced products, the products offered by HC Models use state-of-the-art technology, with a high level of finish and customization. Nothing is left to chance: each piece is treated with meticulousness, strength and detail, all by hand by an enthusiastic team.
The elements, in poured resin, are assembled in our French facilities, the car body is painted in the real and original color using the full-scale vehicle and the cabin is dressed with a high level of customization, combining flocking and hand stitching.
The collections produced are numbered and limited, in order to create unique pieces in small quantities.
Our Offer
HC Models currently offers three scales:
Scales that allow the HC Models team to express all their talent and expertise, to obtain precision miniatures, entirely mounted in France.
Starting customization with no limits...
In addition, HC Models offering its customers further more high level of customization. Would you like to order a tailor-made project? Our team offers you a project entirely designed for you, enabling you to obtain your dreams car miniature, following your colors and your specifications.
There are no more limits to your car miniatures!